As described in our recent blog post, the March 2023 Projectathon was dedicated to supporting Patient Summary implementation projects across Canada and convened vendors to test and collaborate on the specific use cases within the pan-Canadian Patient Summary specification (PS-CA).
Projectathons can be considered connectivity test marathons for specific projects. Like athletic marathons, they take planning, dedication, preparation and perseverance to succeed. And like athletic marathons, there is a strong team behind every runner. The 2023 Projectathon offered a significant opportunity for Infoway, vendors and other stakeholders to engage in strong collaboration, which resulted in numerous success stories and lessons learned.
In preparation for this event, Infoway partnered with jurisdictions, vendors and other stakeholders to contribute to the development and testing of the pan-Canadian Patient Summary specifications (PS-CA), as well as validating jurisdictional configurations in a trusted and neutral environment. Moreover, following the three testing days, a fourth day was dedicated as a "Symposia Day," convening additional stakeholders for open discussion about opportunities and next steps for achieving pan-Canadian interoperability — we were privileged to host speakers and participants from across Canada and internationally.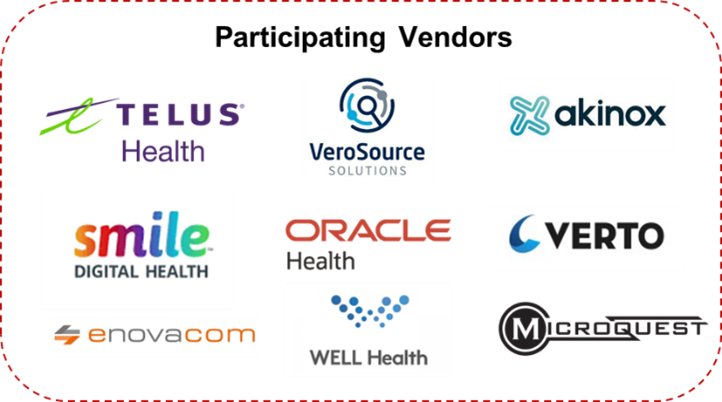 A spirit of shared learning characterized the three testing days, as vendors demonstrated strong collaboration and cooperation throughout. Working together, they proved they have significant interoperability capabilities to securely exchange a well-formed Patient Summary. While great strides were made toward alignment to the International Patient Summary (IPS) standards, we recognize that IPS adoption is a journey that will need to allow for national and international considerations based on implementation realities.
Of course, while marathons are intrinsically fulfilling endeavours, their rewards are enhanced by commitment. Similarly, while vendors noted that there is effort needed to take part in Projectathons, they found strong value in participating. Their feedback reveals that collaboration among peers was a key highlight, in addition to understanding expectations for upcoming jurisdictional implementations.
On our shared journey towards pan-Canadian interoperability, each Projectathon event is a learning experience from which improvements and innovation can be applied for future success. This year's Projectathon saw many first-time vendor participants, notably national EMR vendors, and the successful event results bore testament to their dedication, expertise and capabilities.
No marathon is truly run alone. We look forward to continued collaboration in advancing Canadian innovation — a team effort like no other.
To learn more about the 2023 Projectathon and results, read the final report on InfoScribe.