Rapid Response to COVID-19
Working with provinces and territories to fund virtual care solutions.
The world changed overnight as a result of the COVID-19 health crisis, accelerating the adoption of virtual care. This helped to keep patients, clinicians, clinic staff and their families safe by reducing the potential for exposure. Canada Health Infoway is working with Health Canada and the provinces and territories to quickly develop and expand virtual care solutions across Canada.

To help accelerate this shift to virtual care, Infoway reallocated existing funds to create a Rapid Adoption of Virtual Care Fund. In consultation with Health Canada and the jurisdictions, we identified three priority areas for investment that would have the biggest impact in the shortest amount of time: accelerating the implementation of virtual care solutions (including e-visits and home monitoring), offering online mental health services and increasing citizen access to COVID-19 results.

A new day in health care is here, and Infoway is proud to work with jurisdictions across Canada to rapidly scale virtual care.

e-Visits and e-Monitoring
Virtual care solutions can safely connect patients with physicians. Virtual care is any interaction between a patient and health care provider that doesn't involve direct contact. It can include video visits, secure messaging, as well as remote patient monitoring.
e-Mental Health Services & Tools
With many Canadians self-isolating and experiencing financial hardship as a result of COVID-19, the ability to safely access mental health care is more important than ever. Online solutions can help Canadians connect safely from home 24/7.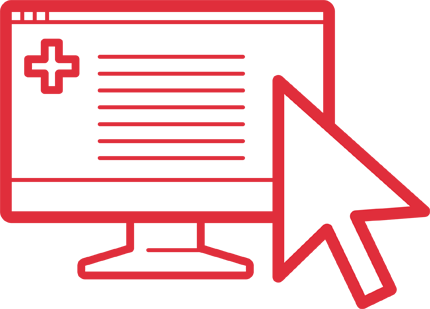 Virtual Triaging & Access to Results
Waiting for results can be stressful. With online access, patients can log on to see their COVID-19 test results as soon as they're available.
Our support helped:
91K+
health care providers adopt virtual visit tools
5M+
virtual visits facilitated for Canadians
View other Infoway websites